Release
Copacabana mon amour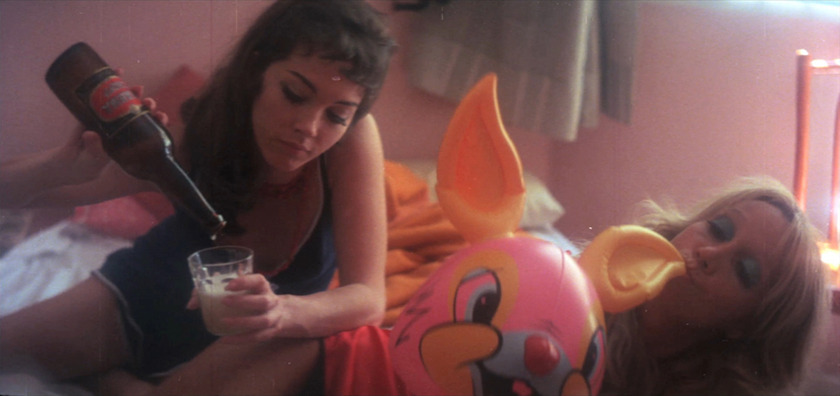 Copacabana, mon amour is one of the films by Rogerio Sganzerla for Belair, his production company - alongside Júlio Bressane and Helena Ignez - that, in 1970, amid the most repressive period of the military dictatorship, filmed six feature films within the space of six months.

Copacabana, mon amour was not launched commercially due to censorship. The film is recorded in CinemaScope, largely in the shantytowns of Rio de Janeiro, and is one of the most radical experiments of Brazilian cinema.

The original image and sound negatives were deteriorated owing to fungus, which had made it impossible to reproduce a 35mm copy and exhibit the film. Restoration work was possible thanks to the sponsorship of the Petrobras Cultural Program and, now, Copacabana mon amour can be duly appreciated. The project includes a site with information, the launch of the film on DVD and Blu-Ray – which, as a bonus extra, contains a documentary on the restoration process.

Copacabana, mon amour presents part of the mystique of the underworld of the district of Copacabana, in the form of a tropical (i.e. Brazilian) chanchada (featuring a naïve, burlesque humor). Helena Ignez plays the lead character Sônia Silk, known as "Fera Oxigenada" (Bleach-blonde Muse), always in the shadow of the power of her brother´s boss, interpreted by Otoniel Serra. The original soundtrack is by Gilberto Gil. The cast also features Paulo Villaça, Lilian Lemmertz, Joãozinho da Goméia and Guará Rodrigues.